Dealing with a clogged drain, broken pipe or leaky faucet? Every homeowner has experienced needing a plumbing repair and fast. Constellation Home certified plumbers are here to help.
We show up on time, in uniform, ready to complete the job right the first time. Our expert plumbers can handle any plumbing problem large or small and will complete the job as quickly as possible to keep your home running smoothly.
Contact Constellation Home today for any plumbing or hot water repairs. We guarantee 100% satisfaction on every plumbing repair.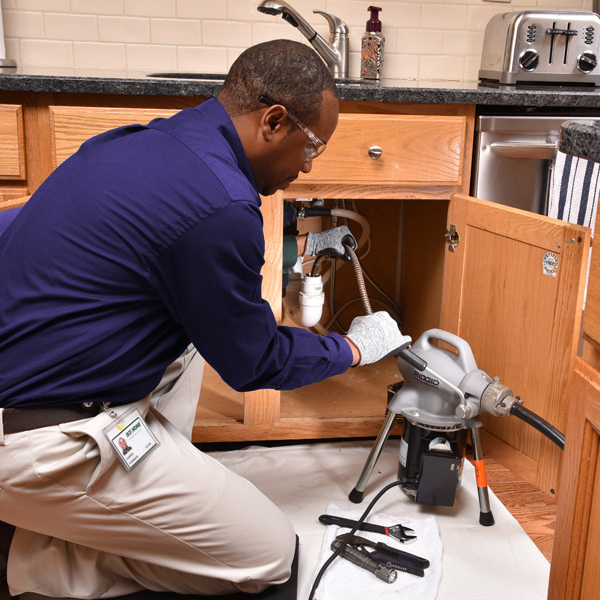 We offer the following plumbing repairs and services for your home:
Kitchen and bathroom faucets
Garbage disposals
Drain cleaning
Relocation of washer and dryers
Water and sewer line repairs and replacements
Clogged toilets or broken pipes
Sump pumps
Radiator system leaks
Hot water or steam boiler repair
Constellation Home licensed, certified plumbers have the expertise to complete any plumbing repair properly, quickly and efficiently to get your home back to working order. We can even provide water-saving recommendations such as installing lower flow showerheads and always running full loads of laundry.
Plumbing Repair and Service Experience
When you need a plumbing repair in Maryland, our certified, expert plumbers are here to help. Our goal is to provide you with exceptional service and products so that your peace of mind remains intact, knowing we've got you covered. With a 100% satisfaction guarantee, you can relax and trust that no matter the plumbing issue, we have the knowledge and expertise to make it right. From stopping a leak and drain cleaning to faucets, disposals and water heaters — our certified plumbers will get the job done.