Welcome to the Constellation family!

Sign up today and enjoy 50% off the first two months of heating, cooling and water heater protection. 
As you enjoy a free year of our In-Home Electrical Protection Plan, we wanted to let you know about another plan that is available.  Our Smart Service Select Comfort Protection Plan provides comprehensive protection on your air conditioning and heating system and water heater.
For a limited time, current customers are eligible to receive 50% off your first two months of Select Comfort Protection. That's only $9.95 per month!
Depend on Constellation for your Home Comfort repair needs.
Your Smart Service Select Comfort Protection Plan will begin in 30 days. You will receive your membership card in the mail as confirmation your coverage has begun. Systems must be in good working order when the contract begins.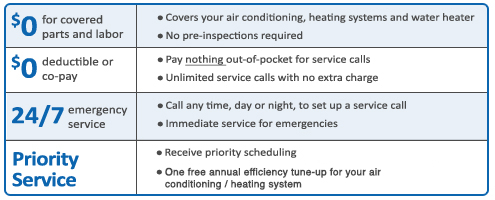 *Coverage begins today and continues for a minimum period of 12 months and will continue in perpetuity thereafter on a month-to-month basis. Each monthly period will be treated as a separate Contract period. Heating/cooling and water heater equipment must meet code requirements and be in good working condition at the time service begins. Following two-month promotional period, rate is $25.95 per month. Membership will be billed monthly and shall remain in effect until cancelled in the manner described within the Terms and Conditions
**Up to $2,000 per contract year.